ABB South Africa Engineering & Graduate Trainee Program application form 2023 | How to apply.
Below, are the details on ABB South Africa application form 2023, requirements, eligibility,  qualifications needed, application guidelines, application deadline, how to apply, closing date, and other opportunities links for South Africans is published here on Southafricaportal.com as well as on the official website/application portal.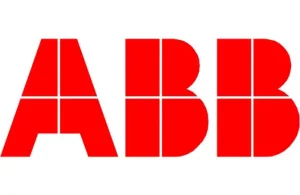 ABB South Africa Application Instructions 2023
The ABB South Africa application details have been published here. All Eligible and Interested applicants may apply online for this opportunity before the application deadline-closing date.
NOTE:
Don't forget that the ABB South Africa application is totally free of charge
Don't send anyone money for this opportunity.
Beware of Fraudsters!!!!
Subscribe to our notification list with your email to receive the Latest Opportunities Updates.
ABB South Africa Application Details 2023
Take your next career step at ABB with a global team that is energizing the transformation of society and industry to achieve a more productive, sustainable future.
You will be working as an Engineering & Graduate Trainee based in, Longmeadow, South Africa.ABB South Africa understands that Young Talent is the future, hence we do our best to recruit and develop young talent by providing the best working and learning environment that allows us to write the future together. Working for ABB South Africa as a Trainee you will not only get hands-on experience in one of the leading Engineering, Technology, and Innovation companies in the world, but you will also get an opportunity to develop your skills beyond what you have learned in class.
Your responsibilities
All our Young Talent Programs are based on the 70:20:10 Model of Learning and Development which is
Hands-on (70%)
Asking questions (20%)
Classroom (10%),
We also understand that the world of work has changed and will continue to change and to keep with the pace and progress within the organization, you will need more than just Hard Skills (Technical), hence, during your time at ABB South Africa we will equip you with Soft Skills that will enable you to connect, create your identity and promote yourself in any working environment. In addition to formally learning about our products through our online Learning Management System and our face-to-face classroom training (10%), you will spend most of your time working with our actual products and systems (70%), and also be exposed to industry experts and leaders who will be available to answer your questions and provide you with career guidance (20%).
For the 2023 Intake, we are looking for graduates in the following areas:
Graduate in Training:
• Corporate Marketing and Communication Function: You will work in a department that does all our corporate branding, communications, and events.
• Supply Chain Management or Logistics: You will work in a department that handles our Transport, Trade, and Logistics and Supply Chain Management,
• Human Resource Management: You will work in a department that does our Employee Life Cycle Management, Learning & Development, Compensation & Benefits, Payroll, and Industrial Relations.
• Finance or Accounting: You will work in a department that does our business controlling and Accounts Payables.
• Occupational Health & Safety: You will work in a department the does all our health and safety campaigns and ensures that ABB is a safe working environment.
• Information Technology or Information Systems: You will work in the IT department and manage the processes from end to end.
Engineer in Training:
• Electrical Engineering: You will get exposure to the Testing of Switchgear in all areas; Primary, Secondary, Modular, and commissioning, you will also be exposed to working with electrical and mechanical designs for switchgear.
• Mechanical Engineering: You will get exposure to the basic design, draughting, electrical and mechanical workings of Electrical Motors.
• Control and Instrumentation: Exposure includes working with Control Systems, Field Instrumentation and Actuators. And the Design and Commissioning of Distributed Control Systems (DCS).
• Industrial Engineering: You will get exposure and learning from our Factory Operations, Time Studies, and Process Improvements.
• Computer Engineering: Exposure across the business to drive the development and promotion of the 4th Industrial Revolution – ABB Ability.
Your background
Engineering Trainee Program Qualification:
BSc in Electrical Engineering
P1 & P2 electrical
National diploma in Electrical
Health & Safety
BCom/ND logistics
Information Technology
BCom Business Administration & Accounting
Do take note that as part of the program you might be required to travel to customers for sales, service or commissioning work
Benefits
For More Information:
Visit the Official Webpage of the ABB South Africa Engineering & Graduate Trainee Program 2023/2024
However, if you have queries regarding the ABB South Africa Application 2023, Please kindly DROP A COMMENT below and we will respond to it as soon as possible.
SHARE THIS POST WITH OTHERS!