Acadia University Downloadable Forms PDF.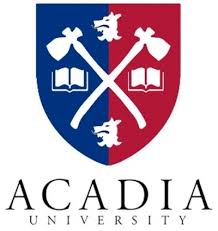 Download the Acadia University reference form and departmental information form here in pdf.
Reference form (for MEd applicants ONLY) – Two references are required: One academic reference from a recent instructor/teacher/professor; One professional reference from someone other than an instructor/teacher/professor who would be familiar with your work yet not a family member.

NOTE REGARDING ACADEMIC REFERENCE: If you have not taken a course (undergraduate or graduate) in the last five years, you may substitute the required academic reference with a professional reference. This is the only circumstance in which two professional references are acceptable.

IMPORTANT NOTE: If you applied for admission PRIOR to 2017-18 you will need to supply new letters of reference OR if you are reapplying to a M.Ed. program and your first (original) application was more than 1 year ago new reference letters are required.
Reference form (for MSc Computer Science applicants ONLY) – 2 required
Reference form (for MSc Chemistry applicants ONLY) – 2 required. Letters must come from the current/previous supervisor (either from industry or academic) or a course instructor or employer.
**NOTE: ONLY the programs listed above have a specific reference form. ALL other applicants should advise their referees that we require the letter on their official letterhead.
**NOTE: Forms can be returned to the applicant in a sealed envelope with the originator's signature across the flap to be mailed in with their other supporting documents OR the forms can be mailed directly to the Division of Research and Graduate Studies, Box 70, 18 University Ave, 214 Horton Hall, Wolfville, NS, B4P 2R6