Official List of BMT College Courses 2024 available For Undergraduate, Postgraduate, Certificate, Diploma, Short Courses, and Distance Learning Programmes.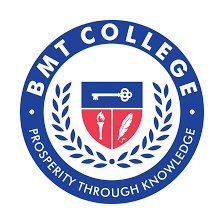 BMT College courses offered 2024, BMT College admission entry requirements, BMT College online application 2024, BMT College prospectus 2024, BMT College application fees for 2024 Intake.
All candidates seeking admission to study at the BMT College For 2024 are hereby direct to check the list of available programs (courses) that has gained accreditation before submitting an application.
List of Courses Offered at BMT College 2024
The BMT College offers a wide variety of full-time courses as listed below:
Advanced Diploma in Human Resource Management
Diploma in Business Management
Diploma in Human Resources Management
Short Course Health and Safety: Mastering Workplace Safety
Short Course Project Management: Mastering Project Management Essentials
Short Course Marketing Management: Mastering Effective Marketing Campaigns
Short Course ICT Management: Mastering Information Systems
Short Course Financial Management: Mastering Financial Planning and Budgets
SHARE THIS POST WITH OTHERS!