Bugando (CUHAS) Fees Structure | The Catholic University Of Health And Allied Sciences, CUHAS financial information and fees structures has been released for the academic year.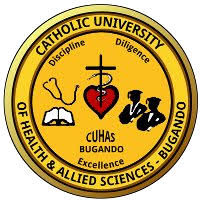 CUHAS FINANCIAL INFORMATION
FEE STRUCTURES
Fees and other financial obligations are the sole responsibility of the student and/or the sponsor or guardian. The fees are payable in full at the beginning of each academic year or in two instalments; at the beginning of each semester.
Failure of payment of Fees by the end of week two of the second semester will attract a penalty of 100,000/= Tshs. All moneys payable to the University shall be paid directly into the University account presently with CRDB. No student will be allowed to carry forward part of the fee into the following academic year. Fees may be revised from time to time without prior notice. New fee structures will apply for new intake as well as for continuing students. Fees paid will not be refunded after the first four weeks of the academic year. Any excess/extra fees paid will be carried forward to the next year.
It is envisaged that student can take advantage of scholarships offered by the Ministry of Education and Vocational Training, loans from the Higher Education Student Loan Board (HESLB) and Scholarships from The Ministry of Health and Social Welfare for postgraduate and students in the Institute of Allied Health Sciences.
For more details on different fee structures and other financial information for all Courses: