Bugando CUHAS Selected Applicants List 2022/2023.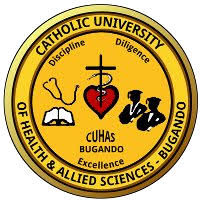 LIST OF APPLICANTS WITH MULTIPLE SELECTIONS FOR THE 2022/2023 ACADEMIC YEAR
WOTE WALIODAHILI ZAIDI YA CHUO KIMOJA WANATAKIWA KUFUATA MUONGOZO KUTOKA TUME YA VYUO VIKUU KAMA IFUATAVYO:
"Tume inapenda kuwatangazia wote waliodahiliwa zaidi ya chuo kimoja kuthibisha udahili katika chuo kimoja tu mwombaji anachopendelea kujiunga. Mwombaji anatakiwa kufuata utaratibu ufuatao:
1) Kunakili namba maalumu (special code) iliyotumwa kwa njia ya ujumbe mfupi kwenye simu yake;
2) Kutumia nywila (password) kuingia katika profile yake ilimfumo wa udahili wa chuo anachokipenda kati ya vile alivyo
3) Kuingiza namba hiyo maalumu katika mfumo wa udahili wkuthibitisha udahili wake katika chuo hicho; na
4) Kuthibitisha udahili wake katika chuo kimoja kabla ya Septemba 2022.
me inapenda kusisitiza kuwa, mwombaji atakayeshindwa kuahili wake katika muda uliopangwa, atapoteza nafasi yake na omba upya katika awamu zitakazofuata. " KWA MAELEZO ZAIDI TEMBELEA TOVUTI YA TUME YA VYUO VIKUU www.tcu.go.tz