Clarendon Fund application 2024 | How to apply online.
The full details of Clarendon Fund Scholarships at the University of Oxford application form, requirements, eligibility, qualifications needed, application guidelines, application deadline, how to apply online, closing date, and other opportunities links for UK is published here on Eduloaded.com as well as on the official website/application portal.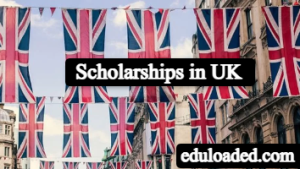 Clarendon Fund Scholarships at the University of Oxford 2024
All Eligible and Interested applicants may apply online for this opportunity before the Clarendon Fund application form deadline-closing date.
NOTE:
Don't forget that the Clarendon Fund application is totally free of charge
Don't send anyone money for this opportunity.
Beware of Fraudsters!!!!
Subscribe to our notification list with your email to receive the Latest Opportunities Update.
Details of Clarendon Fund Application Form
The Clarendon Fund is a major graduate scholarship scheme at the University of Oxford, offering around 140 new scholarships every year. Clarendon Scholarships are awarded on the basis of academic excellence and potential across all degree-bearing subjects at the graduate level at the University of Oxford.
Host Institution(s):
University of Oxford in United Kingdom
Level/Field(s) of study:
All degree-bearing courses at graduate level in any subject are eligible. This encompasses all full-time and part-time master's and all DPhil courses. A list of all the graduate courses offered by the University of Oxford can be found on the Courses page.
Postgraduate Certificate or Diploma courses are not eligible for this scholarship.
Number of Awards:
Approximately 140 scholarships are offered every year.
Target group:
All applicants from any country
Scholarship value/inclusions/duration:
All Clarendon Scholarships cover tuition and college fees in full.
Scholars on a full-time course receive a generous annual grant for living costs – which will be at least £15,009 for 2020-21. Scholars on a part-time course will receive a study support grant, to assist with non-fee costs. Scholars on a part-time course will receive a study support grant, to assist with non-fee costs. In 2020-21, part-time DPhil scholars should expect to receive at least £2,502 and part-time Master's scholars should expect at least £5,003.
The scholarships are normally offered for the full period for which you are liable to pay tuition fees to the University, which is usually the same as the length of your course.
Eligibility/Selection Criteria:
Clarendon Scholarships are awarded on the basis of outstanding academic merit and potential to graduate students from all around the world. Scholarships are tenable in all subject areas and are open to candidates who apply for a new master's or DPhil course by the January admissions deadline.
Application instructions:
If you apply for a full- or part-time master's or DPhil course at Oxford by the January deadline for your course, you will automatically be considered for a Clarendon Scholarship. You do not need to submit any additional documents specifically for the Clarendon Scholarships – there is no separate scholarship application form.   You do, however, need to apply before the January deadline (7 or 21 January 2024) for your course if you wish to be considered for the scholarship.
It is important to visit the official website (link found below) for detailed information on how to apply for this scholarship.
Official Scholarship Website: https://www.ox.ac.uk/clarendon
However, if you have any feelings regarding the Clarendon Fund, Please kindly DROP A COMMENT below and we will respond to it as soon as possible.
Be social by sharing this post with others using the sharing buttons below.