Official List of Cranefield College Courses 2023 available For Undergraduate, Postgraduate, Certificate, Diploma, Short Courses, and Distance Learning Programmes.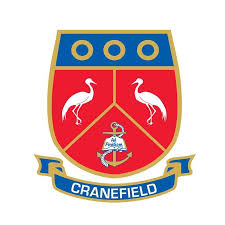 Cranefield College courses offered 2023, Cranefield College admission entry requirements, Cranefield College online application 2023, Cranefield College prospectus 2023, Cranefield College application fees for 2023 Intake.
All candidates seeking admission to study at the Cranefield College For 2023 are hereby direct to check the list of available programs (courses) that has gained accreditation before submitting an application.
List of Courses Offered at Cranefield College 2023
Project Management; and Programme Managing Supply Chain and Project Portfolios
Cranefield College is a preeminent provider of private higher education and has established itself internationally as a pioneer in the fields of project, programme, portfolio, supply chain and value chain management. The College provides technology-enhanced distance education of the highest quality, including live online classes. Topics covered are vital to the successful management of organisations, particularly in today's world where it is imperative to be a learning organisation.
At Cranefield, we pride ourselves on delivering cutting-edge short courses and full academic programmes that fulfil the leadership and management needs of any organisation, whether in the private or public sector. Our greatest satisfaction is the feedback received from countless students who have significantly advanced their careers after obtaining Cranefield qualifications.
The Cranefield College offers a wide variety of full-time courses as listed below:
Advanced Certificate in Project Management (AdvCertPM) NQF L6
Bachelor of Business Administration (BBA) NQF L7
Advanced Diploma in Project Management (AdvDipPM) NQF L7
Postgraduate Diploma in Programme Management (PGDipPM) NQF L8
Master's Degree in Programme Management (MComPM) NQF L9
Doctor of Philosophy in Commerce and Administration (PhD) NQF L10
SHARE THIS POST WITH OTHERS!
Tags: Cranefield College | www.cranefield.ac.za, Cranefield College courses, Newly List of Courses Offered at Cranefield College 2023