Bugando admission requirements | The Catholic University Of Health And Allied Sciences, CUHAS admission entry requirements have been released. To be selected, you have to the following entry requirements slated below.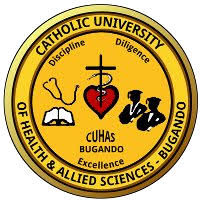 STUDENTS ADMISSION REQUIREMENTS
For those who qualify and are selected
Payment of a Non-Refundable registration fee to be determined by the University from time to time.
Proof of ability to pay the Annual Fees set by the University. This may be through certified sponsorship or other written proof.
Compliance with any other conditions that the University may deem appropriate.
STUDENTS' ADMISSION CRITERIA
Entrance Requirements
Catholic University of Health and Allied Sciences (CUHAS) , in Mwanza is inviting applicants from qualified candidates for the courses mentioned below.
Mode of application for all of the below courses:
Eligible applicants for the courses are required to apply through our online application system (CUOAS). Application fee should be paid at CUHAS Bank account:: CRDB Bugando A/C No. 01J1054045500. SWIFT CODE: CORUTZTZ
COURSES & PROGRAMMES
The University offers courses and programmes leading to the award of certificates, diplomas, and degrees at both undergraduate and postgraduate levels. It also offers other programmes, consultancy services and seminars to clients who need them.
The following are the academic programmes:
CURRENT PROGRAMMES

Diploma Programmes – [click here for more details in admission requirements]

Diploma in Pharmaceutical Sciences (DPS) – 3 years
Diploma in Medical Laboratory Sciences (DMLS) – 3 years
Diploma in Diagnostic Radiography (DDR) – 3 years
Undergraduate Programmes – [click here for more details in admission requirements]

Doctor of Medicine (MD) – 5 years
Bachelor of Pharmacy (B.Pharm) – 4 years
Bachelor of Science in Nursing Education (B.Sc.NED) – 2, 3, 4 years
Bachelor of Science in Nursing (BSc.N) – 4 years
Postgraduate Programmes – [click here for more details in admission requirements]

Master of Medicine (M.Med) – [Internal Medicine, Obstetrics and Gynaecology, Surgery, Paediatrics, Anaesthesia, Orthopaediatrics & Trauma, ENT, and Urology] – 3 years
Master of Public Health (MPH) – 1 year
Master of Science i Paediatric Nursing (MSc.PN) – 2 years
Doctor of Philosophy (Ph.D) – 3 years
PROPOSED PROGRAMMES
Diploma Programmes
Higher Diploma in Clinical Medicine (AMO) – 2 years
Higher Diploma in Ultrasounds – 2 years
Bachelor of Medical Imaging Sciences (BMIS) – 3 years
Masters in Ocupational and Environmental Health – 3 years
PROPOSED FACULTIES, INSTITUTES, DIRECTORATES, AND CENTRES
| | |
| --- | --- |
| Faculties/Schools | Dentistry |
| Centres | Continuing Education |
| Units | Medical Illustration |