Official List of Central University of Technology (CUT) Courses 2022 available For Undergraduate, Postgraduate, Certificate, Diploma, Short Courses, and Distance Learning Programmes.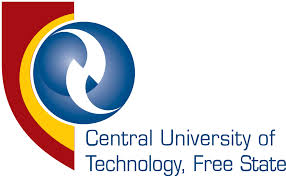 CUT courses offered 2022, CUT admission entry requirements, CUT online application 2022, CUT prospectus 2022, CUT application fees for 2022 Intake.
All candidates seeking admission to study at the Central University of Technology For 2022 are hereby direct to check the list of available programs (courses) that has gained accreditation before submitting an application.
List of Courses Offered at Central University of Technology (CUT) 2022
FACULTY OF ENGINEERING, BUILT ENVIRONMENT AND INFORMATION TECHNOLOGY
Civil Engineering Diploma
Civil Engineering Bachelor's
Engineering: Civil National Diploma
Engineering: Civil Baccalaureus
Hydrology And Water Resources Management Bachelor's
Logistics And Transportation Management Advanced Diploma
Electrical Diploma
Engineering: Electrical Baccalaureus
Extended Curriculum Programme In Engineering: Electrical (Heavy Current) National Diploma
Extended Curriculum Programme In Engineering: Electrical (Light Current) National Diploma
Renewable Energy Technologies Higher Certificate
Cisco Certified Network Associate (Ccna) Short Course
Computer Networking Diploma
Information Technology Diploma
Information Technology Bachelor's
Engineering Technology: Mechanical Diploma
Engineering Technology: Mechanical Bachelor's
Engineering: Mechanical National Diploma
Engineering: Mechanical Baccalaureus
Built Environment Short Course
Construction Management Bachelor's
Construction Management Baccalaureus
Higher Certificate: Construction Higher Certificate
Quantity Surveying Bachelor's
Quantity Surveying Baccalaureus
FACULTY OF HEALTH AND ENVIRONMENTAL SCIENCES
Agricultural Extension Advanced Diploma
Agricultural Management National Diploma
Agricultural Management Baccalaureus
Radiography In Diagnostics Bachelor's
Biomedical Technology Diploma
Biomedical Technology Baccalaureus
Clinical Technology Diploma
Clinical Technology Baccalaureus
Clinical Technology Bachelor's
Health Management Advanced Diploma
Medical Laboratory Sciences Bachelor's
Somatology Diploma
Somatology National Diploma
Somatology Baccalaureus
Dental Assisting Higher Certificate
Environmental Health National Diploma
Environmental Health Bachelor's
Environmental Health Baccalaureus
FACULTY OF HUMANITIES
Language Practice Advanced Diploma
Language Practice And Media Studies Diploma
Media Studies Advanced Diploma
Design Technology Advanced Diploma
Design And Studio Art Diploma
Design And Studio Art Short Course
Extended Programme In Art And Design Extended Programme (Bridge Programme)
Fine Art Baccalaureus
Graphic Design Baccalaureus
Studio Art Advanced Diploma
Economic And Management Sciences Baccalaureus
Language Education Baccalaureus
Computer Science Baccalaureus
Mathematics Baccalaureus
Natural Sciences Baccalaureus
Technology Baccalaureus
Educational Management Bachelor's
FACULTY OF MANAGEMENT SCIENCES
Human Resources Management Diploma
Human Resources Management Baccalaureus
Human Resources Management Advanced Diploma
Marketing Baccalaureus
Marketing Diploma
Marketing Advanced Diploma
Management Sciences In Accountancy Bachelor's
Management Sciences In Internal Auditing Bachelor's
Applied Management Advanced Diploma
Business Administration Baccalaureus
Office Management And Technology Diploma
Office Management And Technology National Diploma
Project Management Baccalaureus
Higher Certificate: Community Development Work Higher Certificate
Public Management Diploma
Public Management Baccalaureus
Public Management Advanced Diploma
Hospitality Management Diploma
Hospitality Management Baccalaureus
Tourism Management Diploma
Tourism Management Baccalaureus
Tourism Management National Diploma
New Programmes introduced and Accredited:
Bachelor of Management Sciences in Accountancy
CUT POSTGRADUATE PROGRAMMES
SHARE THIS POST WITH OTHERS!
Tags: Central University of Technology | www.cut.ac.za, CUT courses