Daniel Mminele Biography, Age, Wife, Family, Qualification & ABSA CEO
Daniel Mminele Biography
He was born in 1965 in Phalaborwa, but went to school in Germany and received a German banking qualification, and a degree from London Guildhall University. He is married with two children.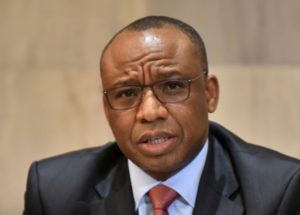 Daniel Mminele Qualification & Career
Mr Daniel Mminele was appointed Deputy Governor of the South African Reserve Bank on 01 July 2009. He is responsible for the markets cluster at the central bank, which includes the Financial Markets Department, the Financial Surveillance Department, the National Payments System Department and the Financial Services Department.
He currently also oversees the Human Resources Department and the Business System and Technology Department. Mr Mminele serves as a member of the Governor's Executive Committee, the Monetary Policy Committee, and the Financial Stability Committee of the SARB.
He also chairs the boards of the Corporation for Public Deposits (CPD) and the SA Mint Company (Pty) Limited (SA Mint). After joining the Bank in September 199 he has been, among other positions, the Head of the then International Banking Department, Head of the Financial Markets Department and Executive General Manager.
Daniel Mminele has announced the appointment of Aaron Daniel Mminele as Group Chief Executive of Absa Group, effective from 15 January 2020. Mminele will be taking over from René van Wyk, who has been leading the bank on an interim basis since Maria Ramos' retirement in February 2019.
That's all regarding the Biography of Daniel Mminele, kindly Drop a Comment below and we will respond to it as soon as possible.
SHARE THIS POST WITH OTHERS: