Donnalee Roberts: Biography of Donnalee Roberts, Age, Husband, Net Worth & Movies
Donnalee Roberts is a South African model, actress, film producer, and scriptwriter. She is a 2006 graduate of the University of Pretoria where she bagged a BA Drama Degree, after which she completed a two-year film school course at PALI (Performing Arts and Lifestyle Institute).
In 2012 Donnalee studied at the renowned New York Film Academy where she received a diploma in Acting for Film.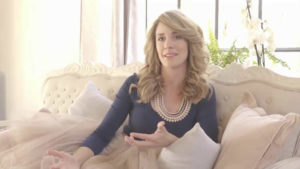 Donnalee Roberts Age
Information on her date of birth will be updated soon.
Donnalee Roberts Husband
In 2010, Donnalee got married to businessman Gerber and in November 2013, via a joint press statement, they officially announced that they were divorced.
She got engaged to Ivan Botha in May 2017. Ivan popped the question in The Netherlands because of Donnalee's special connection to the country.
Donnalee Roberts Movies
Road to your Heart (2014)
Vir Altyd (2016)
Ballade vir 'n Enkeling (2015)
Donnalee Roberts Instagram
View this post on Instagram
Donnalee Roberts Twitter
Donnalee Roberts Profile
Full Name: Donnalee Roberts
Date of Birth: Unkown
Husband: Ivan Botha
Occupation: Model, actress, film producer, and scriptwriter
Net Worth: Unknown
SHARE THIS POST WITH OTHERS:
Tags: Donnalee Roberts Age Donnalee Roberts Husband Donnalee Roberts Movies Donnalee Roberts Instagram Donnalee Roberts Twitter Donnalee Roberts Profile