Dukesoul: Biography of Dukesoul, Age, Songs, Career & Death
Dukesoul who goes by the real name Vusi Sikhupelo was a South African House DJ and producer. He was the founder of Duke Soul Productions.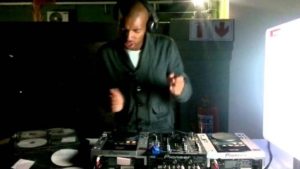 Dukesoul Age
He was born on the 19th of June 1989 in Kimberley, Northern Cape, South Africa. Before his death, he was 26 years old.
Dukesoul Songs
The Blue Note
Goodbye
Sax @ Hulana Park
N12 Jazz
Hit Me With the Bassline
Loud Silence
The Soul Meeting
Marimba Touch
House Is A Feeling
Jazz According To Us
Never Give Up
Passive Mood
Ecstacy
Be Free
The Calling
Homemade
Dukesoul Death
On 11th April 2016 he passed on, this was announced on the Duke Soul Productions Facebook page by the label's Major P."I'm sorry to announce that Duke Soul passed away this morning. He always loved the Duke Soul Music family very much. Let's stay strong."
SHARE THIS POST WITH OTHERS:
Tags: Age, Career & Death, Dukesoul Biography, Songs