Official List of Eastcape Midlands TVET College Courses 2022 available For Undergraduate, NCV, NATED, Certificate, Engineering, Diploma, Degree, Short Courses, and Distance Learning Programmes.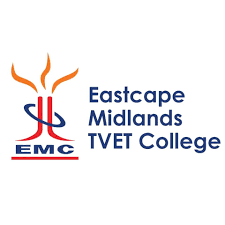 Eastcape Midlands TVET College courses offered 2022, Eastcape Midlands TVET College admission entry requirements, Eastcape Midlands TVET College online application 2022, Eastcape Midlands TVET College prospectus 2022, Eastcape Midlands TVET College application fees for 2022 Intake.
All candidates seeking admission to study at the Eastcape Midlands TVET College For 2022 are hereby direct to check the list of available programs (courses) that has gained accreditation before submitting an application.
List of Courses Offered at Eastcape Midlands TVET College 2022
BUSINESS PROGRAMMES
NCV (LEVEL 2-4)
Office Administration
Marketing
Finance, Economic & Accounting
Tourism
Safety in Society
REPORT 191 (N4-N6)
Legal Secretary
Financial Management
Business Management
Marketing Management
Human Resource Management
ENGINEERING PROGRAMMES
NCV (LEVEL 2-4)
Information Technology and Computer Science
Electrical Infrastructure Construction
Engineering and Related Design
Practical Skills Training
National Certificate: Multi-Disciplinary Drawing Office Practice
REPORT 191 (N1-N3)
Civil Engineering[
Motor Electrical
Motor/Diesel Mechanic
Fitting and Machining
Electrical Trade
Water Care
Welding
OCCUPATIONAL TRAINING
APPRENTICESHIPS
Motor Mechanic
Fitting
Welding
Electrical
SKILLS PROGRAMMES
End User Computing EUC (NQF L2)
International Computer Driving License (ICDL)
Pastel Accounting
Early Childhood Development
Welding Skills Programme
INSTITUTE OF CERTIFIED BOOKKEEPERS (ICB)
National Certificate: Junior Bookkeeping (NQF L3)
TVET Certificate: Senior Bookkeeping (NQF L4)
Certificate: Junior Office Administration (NQF L5)
Higher Certificate: Senior Office Administration (NQF L5)
Diploma: Certified Office Manager (NQF L6)
National Certificate: Public Sector Accounting (NQF L4)
SHARE THIS POST WITH OTHERS!
Tags: Eastcape Midlands TVET College | www.emcol.co.za, Eastcape Midlands TVET College courses