Fifi Cooper: Biography of Fifi Cooper, Age, Profile, Awards & Songs
Fifi Cooper is a South African artist who is known for her versatility when it comes to music. She started her career as an R&B singer and then switched to rap in 2010 via her breakthrough single Chechella Morao.
Fifi Cooper whose real name is Refilwe Boingotlo Moeketsi was born on 27 October 1991 in Montshiwa, Mahikeng, North West, South Africa. She was the last of three children and a mother with one son named Resego.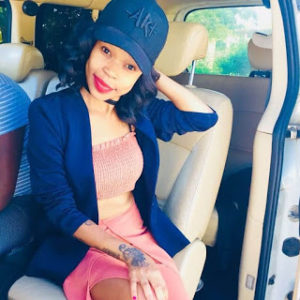 Fifi Cooper Age
Fifi Cooper was born on the 27th of October 1991 in Montshiwa, Mahikeng, North West, South Africa. As of 2019, she is 28 years old.
Education Background and Career
Fifi Cooper started her education in Montshiwa, Mahikeng and later went on to finish her secondary education Batswana High School Mahikeng. After her secondary education in Batswana High School, she went on to study media at Boston Media House.
Although Fifi started singing as early as when she was eight years, she professionally started her career in 2008 with a special appearance on Mo'Molemi's Motzamai: Rebel With a Pause album.
Her breakthrough in the music industry came in 2010 with the release of her single "Chechella Morao", this earned her a vocal appearance in the remix of AKA's "Baddest Remix" single, Mo'Molemi's album titled Asia, Khuli Chana's Lost in Time and Lection's Gentlemen's Club.
She signed a recording contract with Ambitiouz Entertainment in 2015, and as such she released an AB Crazy-produced song titled "Kisses". The music video for "Kisses" was directed by Dino Benedetti and was released on Youtube on 24 May 2015.
In that same year, Fifi released her debut album which earned her three awards and two nominations. She currently has a record label, which she named MoCooper Records after she left  Ambitiouz Entertainment in 2017.
Fifi Cooper Awards
2015: Best Newcomer at 15th Metro FM Music Awards
2015: Best Produced Album '20FIFI' at 15th Metro FM Music Awards
2015: Best Female Album '20FIFI' at 15th Metro FM Music Awards
Fifi Cooper Nominations
2015: Best Newcomer of The Year at the 2nd edition of the South African Music Awards
2015: Best Female Artist of The Year at the 2nd edition of the South African Music Awards
Fifi Cooper Songs
Kuze Kuse
Monate C
Kisses
Puntsununu
Angeke
sebokolodi
Truth or Dare
Tsela
Bafitlhile
Ko Ke Blomang Teng
20Fifi
Sad Song
Thupa
Good Girl Down
Love Letter
Stop
Take Me Back
Power Of Gold
Fifi Cooper Instagram
View this post on Instagram
Fifi Cooper Profile
Real Name: Refilwe Boingotto Movketsi
Date of Birth: October 27, 1991
Place of Birth: Montshiwa, Mskikeng, North West South Africa
Genres: Motswako, R&B, hip hop
Occupation: Singer, Songwriter, rapper
Record label: Ambitiouz (former), Mo Cooper Records
Instagram: @ke_fificoopersan
Facebook: Fificooper SA
SHARE THIS POST WITH OTHERS:
Tags: Fifi Cooper Age Education Background and Career Fifi Cooper Awards Fifi Cooper Nominations Fifi Cooper Songs Fifi Cooper Instagram Fifi Cooper Profile