Inga Gubeka: Biography of Inga Gubeka, Career & Interview
Inga Gubeka is the founder and CEO of Indalo Décor- a design studio. He was born in the Eastern Cape and raised in Durban, Gubeka in South Africa.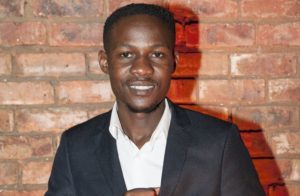 Inga Gubeka Twitter
Inga Gubeka Video
Inga Gubeka News
Meet Inga Atelier's Inga Gubeka (one of Africa's most promising entrepreneurs)
Source: 702.co.za
Inga Gubeka, born in the Eastern Cape and raised in Durban, always imagined himself in advertising or design.
He studied interior design at the then Durban University of Technology, and started Indalo Décor, his first entrepreneurial venture, in 2013 in Cape Town.
He used wood to make all kinds of unique products such as clutches, bags, and backpacks.
In 2015 Glenfiddich named a premium single malt whisky – worth R80 000 – after Gubeka, who designed the bottle.
Gubeka left Indalo Décor, after differences in an opinion he had with his partners with regards to the future direction of the company.
He then re-entered the market with his new "lifestyle brand" Inga Atelier, which makes wooden and leather bags.
Gubeka is, according to Forbes, one of Africa's most promising young entrepreneurs.
Refilwe Moloto (in for Bruce Whitfield on The Money Show) interviewed Gubeka for the weekly "ShapeShifter" feature.
SHARE THIS POST WITH OTHERS:
Tags: Inga Gubeka Twitter Inga Gubeka Video Inga Gubeka News Meet Inga Atelier's Inga Gubeka (one of Africa's most promising entrepreneurs)