2019/2020 JAMB Direct Entry registration form out | The Joint Admission and Matriculation Board, JAMB Direct Entry registration form for 2019/2020 is now on-sale. The price of the scratch card is N5,000. More details are available below.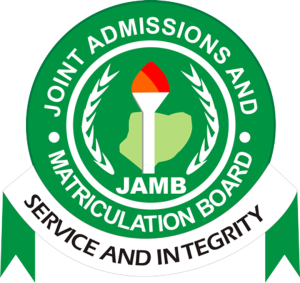 Jamb direct entry 2019/2020: The Joint Admission and Matriculation Board (JAMB) has officially announced the commencement of 2019/2020 JAMB Direct Entry Registration.
JAMB Direct Entry is mainly for those that already possess a diploma certificate and wishes to go for a degree programme in the university. Normally, those who gained admission into the university via direct entry will start from part 2 or 200 level in their university of choice provided they were offered admission.
JAMB 2019/2020 DE forms are currently on sale, interested and qualified individuals can now go ahead to obtain their form. All applicants must possess either of the diploma certificates listed below:
Cambridge A Level, B Sc, HND, ICAN, ND, NCE, OND and IJMB.
All the holders of the diploma certificates listed above would be admitted provided they pass the direct entry examination and possesses the institution requirements
Important Things to Know before Embarking on the 2019/2020 JAMB Direct Entry Registration
The general entry requirements for admission into the First Degree, National Diploma (ND), National Innovation Diploma (NID) and Nigeria Certificate in Education (NCE) programmes in Universities, other Degree-Awarding Institutions, Monotechnics, Polytechnics, Innovation, Enterprise Institutes and Colleges of Education are available in the e- Brochure which would be given to each Candidate at the accredited CBT centres and JAMB state offices.
RECOMMENDED: See more Info About Direct Entry Here
Candidates with one of the following qualifications may be considered for admission by Direct Entry:
(a) A minimum of five (5) GCE/WASCE credits at not more than two sittings with at least two Principal or Advanced level G.C.E. and the others.
(b) Two passes at the IJMB Advanced Level Examination,
Cambridge moderated Schools of Basic Studies Terminal Examination, JUPEB or Institute of Baccalaureate from recognized institutions with SSCE/GCE, NTS/NBC credits equivalent in three other subjects (SUBJECT TO UNIVERSITY REQUIREMENTS).
(c) Passes in two major subjects in the NCE with S.S.C.E., NTC/NBC credits or equivalents in THREE other subjects (mainly for Education Courses) and ND. Education may be accepted as a third A' Level subject for those taking courses in Education.
(d) Minimum of lower credit grade in National Diploma or National Innovation Diploma including the O'Level requirements.
(e) Candidates are to note that they will be required to provide their JAMB registration number which they used in gaining admission to NCE, Diploma etc for Direct Entry admission.
JAMB Direct Entry Registration Form and Guide 2019/2020 – jamb.org.ng
You can also get the registration done at the JAMB D.E. official portal at http://www.jamb.org.ng/DirectEntry/.
The Sign In module enables you to validate your PIN and allows you to supply your basic personal details including biometrics and Passport Photograph. Note that your Biometrics, Passport Photograph and other Registration details can be captured online or offline. These details shall be verified on first visit (Sign-In) and shall not be required subsequently.
Check: JAMB Direct Entry Candidates to Sit for Aptitude Test – Check Here
How to Download JAMB UTME & DE Mobile App
Note that you are liable for misplacement of your pin as your details can be accessed by someone else if found. YOU ARE ADVISED TO KEEP YOUR SCRATCH CARD.
On successful Sign-In, you shall be redirected to the registration page, if you have not registered. If your complete registration details including your Examination Town were captured offline, these shall be loaded for re-verification. The only Test option available is (Computer Based Test) which can be selected during offline registration and also available online. If you have otherwise submitted your form, you shall be redirected to the home page  so that you can have access to other facilities on your profile.
Note also that Multiple Registration is not allowed and may be punished.
JAMB 2019/2020 Direct Entry closing is not fixed, once done, we promise to updates this page
Note: If you did not submit your form before the closing date of registration, your entry is forfeited.
Pls don't hesitate sharing this Information across to others  via our sharing buttons below & also feel free to comment, we appreciate comments.

Thanks!