Jolene Martin: Biography of Jolene Martin, Age, Career & Profile
Jolene Martin whose full name is Jolene Martin-Morgan is a South African actress, singer, television presenter and MC that is popularly known for hosting the Coca-Cola game show which aired on SABC 1. She studied at Sans Souci Girl's High School.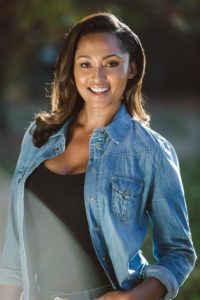 Jolene Martin
Birth Name
Jolene Martin
Date of Birth
Unknown
Boyfriend/Husband
Unknown
Occupation
Actress, Singer, Television Presenter, and MC
Net Worth
Unknown
Jolene Martin Career
January 2013- Present: Executive producer at JM Productions
October 2009- 2015: Host of Powerball South Africa, Red Pepper Pictures and Gidani
2004- 2014: Business Broadcast Anchor, Television host, Voice over artist, Gaenor Talent Management
March 2006- September 2013: Live broadcast anchor at Global Access.
Jolene Martin Twitter
Jolene Martin Video
SHARE THIS POST WITH OTHERS: