k2 Mabusela: Biography of k2 Mabusela, Age, Girlfriend & Songs
k2 Mabusela whose birth and real name is Katlego Mabusela is a former Big Brother contestant and a rapper. He was born in 1991 and is also the first male brand ambassador for Brutal Fruit.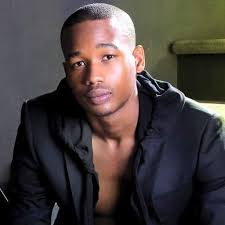 k2 Mabusela Age
He was born in the year 1991 in South Africa. His exact birthday is not known and this page will be updated very soon with that.
k2 Mabusela Songs
She Bad
Lit
Lepara
Das' True
K2 Girlfriend
K2 and Blue were romantically involved when they met in Big Brother as contestants. In 2016 they broke up and Blue confirmed it officially through a Facebook post
"KATLEGO AND I ARE NO LONGER TOGETHER. ..IT HAS BEEN MONTHS NOW. HOWEVER, WE STILL SUPPORT AND RESPECT EACH OTHER'" SHE WROTE IN THE POST.
Blue did not elaborate on the reasons for the break-up but hinted at the pressures of having a relationship that was so public.
"Truth is…relationships are difficult' no relationship is really perfect' it's even harder when it's a public one'," she wrote.
SHARE THIS POST WITH OTHERS: