Lundi Tyamara: Biography of Lundi Tyamara, Wife, Children, Death, Albums & Songs
Lundi Tyamara was a South African gospel musician who is best known for his hit song 'Mphefumlo Wam'. He was born in 1979 in South Africa.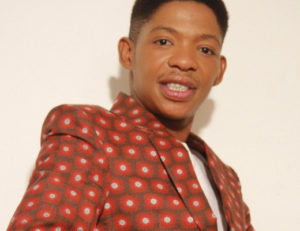 Lundi Tyamara Death
He died at the age of 38 at Edenvale Hospital in the early hours of 27 January 2017, following a battle with TB
Lundi Tyamara Awards
2003: Best Gospel artist at the Kora Awards.
2008: Best African Traditional Gospel during the South African Music Award.
Lundi Tyamara Albums
Backyard Scars – EP (2012)
Lundi (2010)
Uhambo' Lwami (My Journey) (2010)
Inkos' Iyayazi (2009)
Inkos' Iyayazi (2009)
Impilo (2007)
Umthandazo (2006)
Ngiyabonga (2004)
Lundi (2002)
Lundi (2001)
Phaphamani (2001)
Ubuhlungu (2000)
Mvuleleni Angene (1999)
Mphefumlo Wami (1998)
Lundi Tyamara Songs
Mphefumulo Wami
Nginga hlanzwa
Mama wami
Bawo Wethu
Hlala nami
Mina Ngithemb'uJesu
Akuvumi
Mvuleleni angene
Phaphamani
Ngaphakathi
Mawuhlakaniphe
Nkosi sihlangene
Bulelani ku Jehova
Benzenjalo
Leth'ukukhanya
Leth'ukukhanya
Bawo
Wakrazulwa
Moyo'ingcwele
Tumelo ke thebe
Nxolele
Nginike amehlo
Bekungelula
Uma ngiguqa
Thembela kuye
Uthando lukababa
Ongcongcozayo
Umama
Ndim Lo Nkosi
Ungumalusi
Bohlala Bejabula
Siyakubonga
SHARE THIS POST WITH OTHERS: