Official List of Milpark Education Courses 2023 available For Undergraduate, Postgraduate, Certificate, Diploma, Short Courses, and Distance Learning Programmes.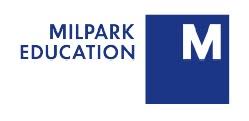 Milpark Education courses offered 2023, Milpark Education admission entry requirements, Milpark Education online application 2023, Milpark Education prospectus 2023, Milpark Education application fees for 2023 Intake.
All candidates seeking admission to study at the Milpark Education For 2023 are hereby direct to check the list of available programs (courses) that has gained accreditation before submitting an application.
List of Courses Offered at Milpark Education 2023
The Milpark Education offers a wide variety of full-time courses as listed below:
Advanced Accounting (Bridging Short Course to PGDA / CTA)
Doctor of Business Administration (DBA)
Master of Business Administration (MBA)
Postgraduate Diploma in Accounting (CTA)
Postgraduate Diploma in Banking
Postgraduate Diploma in Business Administration (PGDBA)
Postgraduate Diploma in Financial Planning
Postgraduate Diploma in Investment Management
CONTINUING EDUCATION COURSES
Adobe Indesign (I&II)
Advanced Project Management (Short)
Applied Project Management
Assessor Training
Business Management (Online)
Business Management (Short)
Conference and Events Management
Corporate Entrepreneurship and Innovation (Online)
Corporate Governance & Risk Management (Short)
Credit Analysis for Business Banking
Emerging Corporate Leadership (Advanced)
Emerging Corporate Leadership (Entry Level)
Essential Banking Principles
Estate Planning
Finance for Non-Financial Managers (Online)
Financial Planning Products (Online)
First Level Regulatory Exam Support for Representatives (Online)
Foundations in Retail Banking (Online)
Fundamentals of Project Management
Fundamentals of Project Management (Short)
Human Resource Management Short Course (Online)
IC3 Internet and Computing Core Certification
Income Tax Refresher
Investment Analysis
Management 360
Microsoft Office Specialist (MOS) Certification
National Certificate in Generic Management
New Venture Creation (Online)
Retirement Planning
Supply Chain Management
Women in Leadership
Women in Leadership (Online)
SHARE THIS POST WITH OTHERS!
Tags: Milpark Education | www.milpark.ac.za, Milpark Education courses, Newly List of Courses Offered at Milpark Education 2023