SARIS Portal – Muslim University of Morogoro Notice To News Students | The Muslim University of Morogoro, MUM general information to newly admitted students for the 2022/2023 academic year.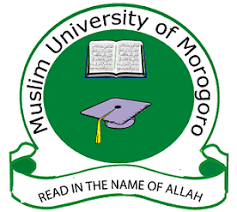 SARIS NEW STUDENTS Portal
  ACCOUNT CREATION
Fill the Account Creation Form to CREATE A STUDENT ACCOUNT
Use the Correct Registration Number from the Registration office.
Use the Correct Date of Birth as on your Birth Certificate.
CLICK HERE to CREATE A STUDENT ACCOUNT
  FILLING THE REGISTRATION FORM PROVIDED IN YOUR ACCOUNT
Fill all the required Information correctly as Instructed to all students below.
Make sure you use the Correct Names as on your Certificates.
Register your Courses as Instructed to all students below.
REMEMBER: Wrong Information will Cost You!
ALL STUDENTS
  COURSE REGISTRATION
LOGIN to SARIS, Go To Academic Records -> Course Roaster then Search by Course Code the course you want to register for Academic Year 2010/2011, click PICK then fill in the required Information.
REMEMBER: Wrong Information will Cost You! NOTE: ALL THESE WILL ONLY BE POSSIBLE BEFORE DEADLINES