MUST Notice to Students Who Own NHIF Cards – The management of the Mbeya University of Science and Technology has here publicized an important notice to prospective students.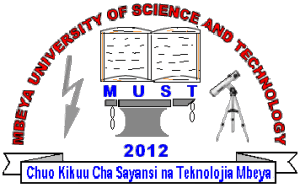 NOTICE TO STUDENTS WHO OWN NHIF CARDS
1. All students who possess NHIF card from their parents/ guardians should not pay Tsh. 50,400/-.
2. The NHIF card should be verified at NHIF Mbeya Regional offices.
3. A student is required to submit two copies of his/her card to the NHIF officer for endorsement before handing over the copies to the University for Registration.
4. Submit your signed copies of NHIF card together with Invoice to the University Accountant.
Issued by:
Dean of Students Office
01/10/2018.