Nadav Ossendryver: Biography of Nadav Ossendryver, Awards, Latest Sightings & Career
Nadav Ossendryver is the founder and CEO of Latest Sightings, an online, real-time, wildlife spotting service for visitors to the Kruger National Park. In 2016 he was named by Forbes as one of Africa's Most Promising Entrepreneurs, Forbes Africa's 30 Under 30.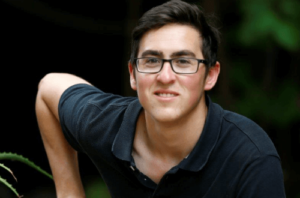 Nadav Ossendryver Awards
2013: Lead SA Youth Hero Award
2014: The Nelson Mandela Youth Leadership Award
2014: Social Media Star
2014: The Creative Counsel Young Jewish Entrepreneurs Award.
Nadav Ossendryver
Nadav Ossendryver Video
https://www.youtube.com/watch?v=QBLDZY7Tm-4
Nadav Ossendryver News
Meet The 21-Year-Old Who Built An Online Wildlife Sightings Empire
Source: smesouthafrica.co.za
Nadav Ossendryver has built one of the biggest YouTube followings in the country with his real-time wildlife-spotting service, Latest Sightings.
The 21-year-old's channel is a verifiable hit within the global wildlife and conservation community, with users not only able to watch videos but because of its crowd-sourcing model, can post their own encounters with nature and wildlife.
His channel today boasts more than 500 million views and over 400 000 subscribers.
The Latest Sightings App was last year named one of the Top 5 Most Innovative Apps for Culture and Tourism in the world at the World Summit Award (WSA) Innovation Congress​, and Ossendryver was named one of Africa's Most Promising Entrepreneurs on the Forbes list for Under 30s for 2016.
Going Viral
Ossendryver's obsession with wildlife began when he was just eight-years-old, however, it was only in 2011, when was 15, that he launched his first wildlife-spotting YouTube channel, Kruger Sightings, after a family holiday to the Kruger National Park. The channel was an instant success.
"It was one of those small YouTube channels and my first video ever actually went viral," Ossendryver says.
This was despite some misgivings from the wildlife community about the possible interference of social media.
"At the time that was the only way to get the community going. I couldn't think of any other way and I wanted people to know about this so they could share their sights, and because it's online, it's instant. In the past a lion could be a kilometer from you and you would have no way of knowing it."
Ossendryver, who is currently studying for a B-Com degree part-time, has taken his influence beyond YouTube.
He has capitalized on the channel's success, launching a website and app, and together with social media platforms like Facebook, Twitter and Instagram updates wildlife enthusiasts on where interesting animals and birds can be spotted. The service also provides Kruger National Park accommodation recommendations and specials.
"Only when I finished Matric [did I realize that] this community is so big, let's try and monetize it so I could do something I love forever, and I could make a living off it. So the monetization kind of started in the past two years and YouTube and the media around it is a big part of it."
Ossendryer has also partnered with Tendopro, an online education platform to provide wildlife courses to students, particularly those in rural and poverty-stricken areas.
SHARE THIS POST WITH OTHERS: