Natalie Becker: Biography of Natalie Becker, Age, Films & Awards
Natalie Becker whose full name is Natalie Bridgette Becker is a South African actress, a television presenter, and a radio host. She was born in George, Western Cape province, and raised in Cape Town. She started her career as an announcer on Good Hope FM and later moved into television where she was a presenter at the 'Top Billing' show.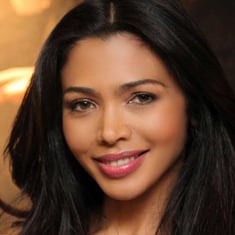 Natalie Becker
Birth Name
Natalie Becker
Date of Birth
Unknown
Husband/Boyfriend
Unknown
Occupation
Actress, Television Presenter and Radio Host
Net Worth
Unknown
Filmography
Bypass (2017)
One Day Like Today in London (2017)
Tremors 5: Bloodlines (2015)
Death Race: Inferno (2012)
Strike Back: Vengeance (2012)
Atlantis: End of a World, Birth of a Legend (TV Movie) (2011)
Disgrace (2008)
The Deal (2008)
The Scorpion King 2: Rise of a Warrior (2008)
The World Unseen (2007)
Natalie Becker Awards
Golden Horn Award for Best Supporting Actress in a Feature Film.
Natalie Becker News
Natalie Becker has has joined the most-loved SA soapie Isidingo
Adapted from News24.com
Ooooh, we think there'll be plenty of drama to keep fans glued to the screen when Natalie Becker joins Isidingo. The actress will appear on the small screen next month, she told fans on Twitter."Thank you my #Tweethearts for your FANTASTIC messages re @IsidingoSABC3. My character, Laila, debuts 5 May-See you there! #LoveYouLongTime (sic)," Natalie wrote on Twitter.

She will play a character called Laila October, a journalist that will stir up drama and conflict in Lerato and Sechaba's relationship.

Natalie has several films under her belt including Disgrace, The Scorpion King: Rise of a Warrior and The World Unseen, for which she was a South African Film and Television award (Best supporting actress).

She's not a stranger to the small screen though: she was a presenter on Top Billing.

A new family will also be introduced to go with the show's vision of maintaining social relevance

Good luck, Nats!
Natalie Becker Video
SHARE THIS POST WITH OTHERS: