Nicole Nyaba: Biography of Nicole Nyaba, Age, Boyfriend & Profile
Nicole Nyaba is a South African model, fashionista and socialite who came to the spotlight after several cheating rumours of South African rappers, AKA with her.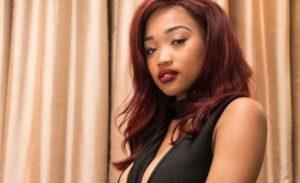 AKA was rumoured to have cheated on Bonang with Nicole Nyaba. She comes from Durban in KwaZulu-Natal and studied at Varsity College.
AKA has since rubbished the cheating rumours and told TshisaLIVE that he and Queen B are "stronger" than ever.AKA said that people can attack him and queen B but not drag other people in it."Attack me and my woman, that's fine …. but don't drag people into this sh** who have nothing to do with this sh**. You sh**s said I cheated and ran with it. Brought Bout on stage last night …. now y'all move on to this rubbish?!?! Cut it out, man,"
"Think about it. Y'all think I would take someone I was cheating with to my own company's event? In public? Are you stupid?," AKA questioned.
AKA has promised a reward on anyone who provides evidence of him and Nicole Nyaba "R100 000 reward for anyone with a picture of Nicole Nyaba at Hard Rock Cafe on the night mentioned in that article. ?K ma cassette" he wrote on his Twitter.
SHARE THIS POST WITH OTHERS: