Northrise University Programmes – Official list of courses offered at Northrise University.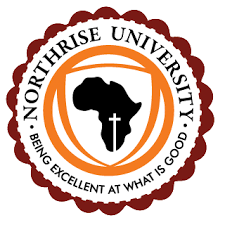 Northrise University courses and fees, Northrise University undergraduate programmes, Northrise University postgraduate programmes, Northrise University diploma courses, Northrise University courses and requirements.
Are you looking for the list of courses available at the Northrise University for admission? This is the full list of available Undergraduate, Postgraduate, Graduate, Distant Learning, Degree, Masters and Diploma courses/programmes offered at the Northrise University that has gained accreditation.
Interested candidate can apply to any of this programmes offered at Northrise University any time and be admitted subject to fulfilling Northrise University admission requirements.
The Northrise University has different Admissions intake annually for various programmes. Hence, Admission Form for various intake is updated on this website as released by the authority of the Institution for the academic year.
Courses / Departments at 

Northrise University
Explore our faculties to find the right field of study for you or learn more about the undergraduate and graduate studies to discover and explore the broad foundation of knowledge. With five faculties – Northrise Business School (NBS), Center for Information and Communication Technologies (CICT), Faculty of Theology (FOT), Faculty of Law (FOL) and the Faculty of Health and Social Sciences (FHSS) – Northrise University offers you have a wide spectrum of disciplines to choose from.
Northrise Business School
The Northrise Business School is dedicated to training business and other organizational leaders. The faculty is composed of high school graduates as well as full-time working business professionals who bring their expertise and practical… More!
NBS UNDERGRADUATE PROGRAMS
• Bachelor of Business Administration – BBA
• Bachelor of Finance and Accounting – BFA
• Bachelor of Project Management – BPM
NBS GRADUATE PROGRAMS
Masters
• Executive Master of Business Administration – EMBA
• Master of Organizational Leadership (MOL)
Center for Information and Communication Technologies (CICT)
The Center for ICT is committed to offering students with the highest quality of computer technology skills to enable them serve businesses and other organizations in an efficient manner. More….
CICT UNDERGRADUATE PROGRAMS
• Bachelor of Information Technology in Web and Software Development – BIT (WSD)
• Bachelor of Science in Computer Science – BSc (CS)
Faculty of Theology (FOT)
The faculty seeks to provide an in-depth knowledge of the tools to exegete the Holy Scriptures with integrity, thereby establishing and strengthening skills in the beliefs and practices of theology, ministry and service with a biblical understanding of God and the church. Students equipped for ministry are responsible, mature, proficient, and devoted to serving the Lord Jesus Christ both in the Church and business associations. More….
FOT UNDERGRADUATE PROGRAMS
• Bachelor of Theology – BTH
Faculty of Law (FOL)
faculty description coming soon
FOL UNDERGRADUATE PROGRAMS
Faculty of Health and Social Sciences(FHSS)
faculty description coming soon
HEALTH & SOCIAL SCIENCE UNDERGRADUATE PROGRAMS
Faculty of Education (FOE)
faculty description coming soon
EDUCATION PRE-UNDERGRADUATE PROGRAMS
• Certificate in Teaching Methodology – CTM
For more information and inquiries, you can contact the Northrise University by visiting the institution's official website or campus: