Patrick Shai Biography, Age, Wife Movies & Career
Patrick Shai (born Patrick Molefe Shai) is a South African actor and director, known for Hearts & Minds (1995), Cry, the Beloved Country (1995),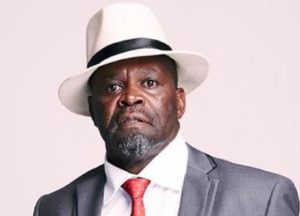 Wife
He is married to Mesechaba Shai and together they have two children.
Career
His career began as a dancer at Safari Ranch with Mzumba African Drama and Ballet.
Ever since then, he has appeared in so many TV series which include Mission Top Secret, Behind the Badge, Zero Tolerance, Hillside, Soul City, Life is Wild and Yizo Yizo. In the 1996 BBC mini-series Rhodes, he also played the role of Christmas.
He has gone on to scoop so many awards on both television and stage.
He has also featured in many made-for-TV movies, including The Land of Dreams (1990), Inside (1996), La Ferme du crocodile (1996), The Place of Lions (1997) and The Gates of Cleveland Road (2000).
Movies
Place of Weeping (1986)
Red Scorpion (1988)
Blind Justice (1988)
Schweitzer (1990)
Taxi to Soweto (1993)
Cry, the Beloved Country (1995)
Hearts and Minds (1996)
Danger Zone (1997)
Fools (1997)
The Bone Snatcher (2003)
Critical Assignment (2004)
He is one of the founding members of Free Film Makers – which is an alternative to then-mainstream television in South Africa.
That's all regarding the Biography of Patrick Shai, kindly Drop a Comment below and we will respond to it as soon as possible.
SHARE THIS POST WITH OTHERS: