Official List of River Bible Institute Courses 2022 available For Undergraduate, Postgraduate, Certificate, Diploma, Short Courses, and Distance Learning Programmes.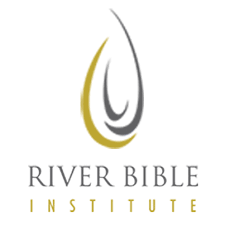 River Bible Institute courses offered 2022, River Bible Institute admission entry requirements, River Bible Institute online application 2022, River Bible Institute prospectus 2022, River Bible Institute application fees for 2022 Intake.
All candidates seeking admission to study at the River Bible Institute For 2022 are hereby direct to check the list of available programs (courses) that has gained accreditation before submitting an application.
List of Courses Offered at River Bible Institute 2022
The River Bible Institute offers a wide variety of full-time courses as listed below:
At the River Bible Institute we strive to follow the Holy Spirit in every aspect of the school. We believe each course taught should be as directed by the Holy Spirit. Therefore, the following courses are scheduled at present to be taught. However, we will not hesitate to change or adapt any of these subjects if prompted by the Holy Spirit.
We are confident that at the conclusion of your time at RBI you will not only be well informed regarding key Biblical themes and subjects, but you will have experienced them as well, for it must be the Word of God that defines our experiences. The Internship year (3rd year) involves mostly practicals and some in classroom studies which are examinable.
Please note that all classes are subject to change without notice.
1ST YEAR
CERTIFICATE
Prayer
Submission and Authority
Walking by Faith
Growing Up Spiritually
Soul-Winning I
Church History
Person of the Holy Spirit
Stewardship
Helps and the Local Church
Seeing Jesus as He Really Is
Signs and Wonders
Christ the Healer
Worship Lifestyle
The Love Walk
Bible Doctrines
Fruit of the Spirit
Blood Covenant
Ministerial Excellence
Leadership in Ministry
Matters of the Heart
Old Testament Survey
New Testament Survey
Christian Lifestyle
Conferences/Events
Missions I
Missions II
2ND YEAR
DIPLOMA
The Gospels
Revival Studies
Gifts of the Spirit
Ministerial Excellence
Pastoral Ministry
Names of God
The Ministry of An Evangelist
The Tabernacle
The Name of Jesus
Understanding your Potential
The Bible in 24 Hours
Conferences/Events
The Ministers Family
Vision
Homiletics I
Homiletics II
Missions I
Missions II
Missions III
Matters of the Heart
3RD YEAR
DEGREE
Leadership 1-3
Soul Winning/Partnership 1-4
Various Departments 1-4
Homiletics III 1-4
Ministry of Helps/Events 1-4
1 Year Plan
Thesis 1-4
Blog Papers 1-4
Prayer Sessions 1-4
Quarterly Essays 1-4
Basic Admin
Attendance Assessments 1-4
10 Year Vision
Basic Computer Skills
Vision
SHARE THIS POST WITH OTHERS!
Tags: River Bible Institute | www.rbiafrica.co.za, River Bible Institute courses