SAUT Multiple Admission Selected Candidates 2022/2023 | The St. Augustine University of Tanzania (SAUT) has released the names of applicants selected for the 2022/2023 multiple admission.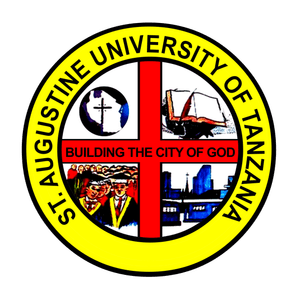 LIST OF APPLICANTS SELECTED WITH MULTIPLE ADMISSION FOR ACADEMIC YEAR 2022/2023
Congratulations! It is indeed our pleasure to welcome you to St. Augustine University of Tanzania (SAUT).
All selected students are requested to observe the following;
i) You are supposed to bring ORIGINAL CERTIFICATES OR ORIGINAL RESULTS SLIPS of Form IV, Form VI and Diploma/Certificates (for candidates selected under equivalent qualifications and ORIGINA Birth Certificates. Note that photocopies, downloaded internet results, faxes, affidavits and certified results are not acceptable.
ii) You will be registered only after producing a bank pay in slip confirming payment of the relevant fee for that particular term. Cheques, cash, faxes, scanned pay in slips e-mails of confirmation of payment any other form of payments are not acceptable.
iii) All selected students are required to report at SAUT – Main Campus Mwanza from 15th October Monday to 28th October, 2018
iv) All admitted students are required to participate in mandatory Orientation programme which will start on 25th October, 2018.
Download SAUT Multiple Admission Selected Candidates 2022/2023 (.pdf)