Sharlto Copley Biography, Age, Wife, Movies & Net Worth
Sharlto Copley (born 27 November 1973) is a South African actor, producer, and director. He has produced and co-directed so many short films that have appeared at the Cannes Film Festival, as well as commercials and music videos.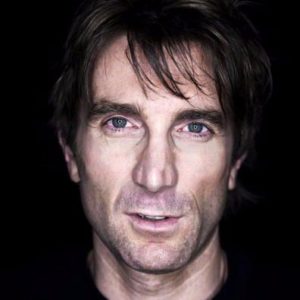 He attended St. Andrew's Preparatory school in Grahamstown and also attended Redhill School in Morningside, Johannesburg.
Sharlto Copley Age
Sharlto Copley was born on the 27th of November 1973 in Pretoria, South Africa. As of 2020, he is 47 years old
Sharlto Copley Wife
Sharlto Copley got married to Tanit Phoenix Copley on 15 February 2016, in Cape Town, South Africa.
Net Worth
He has an estimated net worth of $500,000 which he has earned as an actor.
Movies
Films
2006: Yellow
2006: Alive in Joburg
2009: District 9
2010: Wikus and Charlize
2010: The A-Team
2013: Europa Report
2013: Elysium
2013: Oldboy
2013: Open Grave
2014: Maleficent
2014: The Snow Queen 2: The Snow King
2015: Chappie
2015: Hardcore Henry
2016: The Hollars
2016: Free Fire
Television
2015 to 2016 he played the role of Christian Walker in the series Powers.
Sharlto Copley Awards and Nominations
Awards
2009: Best Performance IGN Movie Awards.
2009: Favorite Summer Hero, IGN Movie Awards.
Nominations
2009: Most Promising Performer at Chicago Film Critics Association Award.
2009: Best Actor of the year at the Golden Schmoes Awards.
2009: Breakthrough Performance of the year at the Golden Schmoes Awards.
2010: Best Newcomer at Empire Award.
2010: Best Actor at International Cinephile Society Award
2010: Best Breakthrough Performance – Male for the Online Film & Television Association
2010: Best Actor Online Film Critics Society Award
2010: Best Science Fiction Actor during the Scream Award.
2010: Choice Movie Actor – Sci-Fi during the Teen Choice Award
Twitter
That's all regarding the Biography of Sharlto Copley, kindly Drop a Comment below and we will respond to it as soon as possible.
SHARE THIS POST WITH OTHERS:
Tags: Sharlto Copley Age Sharlto Copley Wife Net Worth Movies Sharlto Copley Awards and Nominations Twitter