Sokoine University of Agriculture SUA 5th Annual ReNAPRI Stakeholders Conference Schedule.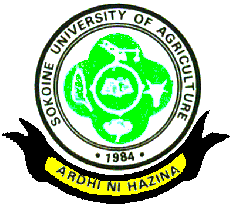 Date & Time
Date: 28 – 29 November 2018
Event Summary
The Regional Network of Agricultural Policy Research Institutes (ReNAPRI) is a regionally coordinated group of national agricultural policy research institutes duly established and operating in the Eastern and Southern Africa (ESA) region. Formed on November 16th, 2012, ReNAPRI was created at the initiative of the national agricultural policy institutes to enable them to effectively coordinate with each other, share data, collaborate on providing solutions to the common challenges facing the ESA region, and enable national policy makers to learn from the experiences of other countries within the region.
Theme: Unlocking the region's agricultural potential through land reform, Youth employment and markets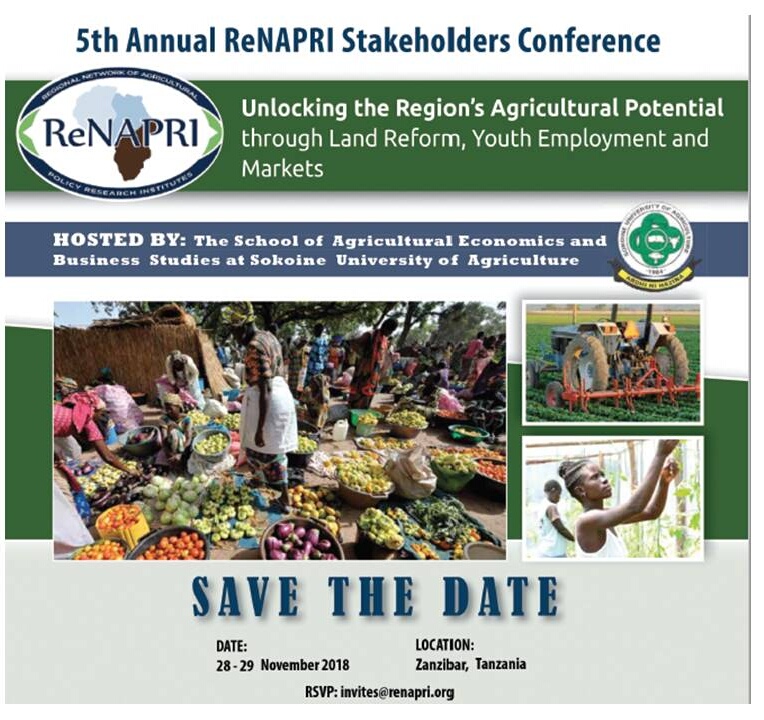 Contact Information
Interested stakeholders should contact the following email address  for paper submission and enquires [email protected]