Tume ya Vyuo Vikuu Tanzania (TCU) KUFUNGULIWA KWA DIRISHA LA UDAHILI AWAMU YA PILI > Tanzania University Commission TABLE OF CONTENTS OF THE TWO TWO DATA TOOLS.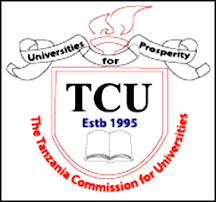 Tume ya Vyuo Vikuu Tanzania (TCU) inautangazia umma kuwa imekamilisha awamu ya kwanza ya uhakiki wa sifa za waombaji waliodahiliwa na taasisi za Elimu ya Juu kwa mwaka wa masomo 2018/19. Majina ya waombaji waliochaguliwa katika awamu ya kwanza yameshatangazwa na vyuo husika.
The Tanzania University Commission (TCU) announces that it has completed the first phase of qualification of applicants qualified by Higher Education Institutions for the year 2018/19.
The names of applicants selected in the first phase have been marveled at by the respective universities. However, since most applicants are not selected for various reasons, the Commission announces that it has opened the application window for the second phase from 10 to 14 September 2018 to allow the following groups to apply for exemption:
• Applicants who missed the first phase;
• Six-year applicants and graduates who failed to apply in the first phase;
• Applicants who completed the "Cambridge" exam in 2018 and lost their results; and
• Applicants who had been neglected in the past and stopped or discontinued studies.
In addition the Commission wishes to insist that the application procedure is the same for direct application to the college as it was in the first phase of the Charity.
All applicants are reminded that all related issues of addiction were reported directly to the relevant universities and not TCUs.