Thula Sindi: Biography of Thula Sindi, Awards & Contact
Thula Sindi is the founder and the head designer of Thula Sindi Trading Enterprise consumer goods, fashion, and retail. He was born in Klerksdorp, a Northwest province in South Africa. Thula Sindi graduated from the National School of the Arts in Johannesburg, and also studied at the London International School of Fashion (LISOF).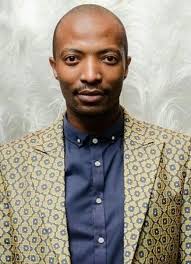 Awards and Nominations
2012: Small Enterprise Development Agency Best Youth Entrepreneur.
2009: Business Launchpad Finalist.
2008: Top 10 emerging designers in the FIMA: Afrique est la mode pan African fashion contest.
2008: Finalist at Marie Claire emerging designer contest.
2007: Finalist at Marie Claire emerging designer contest.
2005: Semi-finalist at Nederburg Rare Fashion Finds Contest.
Thula Sindi Twitter
Thula Sindi Instagram
View this post on Instagram
Thula Sindi Video
Thula Sindi News
Designer Thula Sindi opens new store: 'I'm in a good place to fight for what I love'
Source: TimesLive.co.za
The future of Thula Sindi's retail presence seemed to be uncertain when his Rosebank store shut it's doors over two months ago, but the designer proved 'haters' otherwise recently with the opening of a new store in Pretoria.
Legal drama led to Thula's store at The Zone in Rosebank, Johannesburg being 'temporarily' shut down back in August this year. However, the designer is optimistic about his future having managed to open another store at Menlyn Park shopping mall.
"I've had great support from my customers and they are the ones that really matter. So I am looking forward to all the great things we are going to do, in conjunction with my online store. You know, things like exclusive experiences and limited edition items. I want to enjoy the journey. So I'm in a good space to fight for what I love."
Thula said he had a blast at the opening and was glad he could celebrate with loyal customers. He said it was also a showcase of his passion and a way of thanking his loyal customers.
"It felt like a family gathering for me and my customers, especially because my older, trusted customers and my new clients were there. I've been looking at opening a store there for some time as I have a lot of support there."
Thula couldn't help but gush about the "luxurious" space he's created for his new store with "wall to wall carpets and never-ending glass". He said he wanted to create a beautiful retail experience for his clients.
The designer, who has become a well-known name in fashion circles, told TshisaLIVE that the legal battle between himself and a "disgruntled" business partner is still raging on to date, over two years later.
He said although the legal matters are "frustrating" he looked forward to re-opening the Rosebank store in the near future.
"Look, legal matters are draining and frustrating. They also cost so much money but yeah, that is where I am at right now, over two years later. I have moved on but I have not given up on Rosebank. Once things are sorted I will be able to reopen my Rosebank store," he said.
SHARE THIS POST WITH OTHERS: