University of Dar es Salaam UDSM IFIP Conference-Call for Papers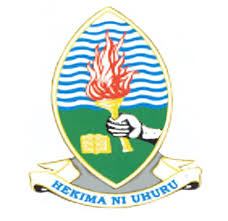 The Working Group 9.4 of the International Federation for Information Processing (IFIP) gathers scholars and practitioners that deal with the issue on how Information and Communication Technology (ICT) affects social development. The theme for the upcoming 2019 IFIP WG 9.4 conference is:
"Strengthening Southern-driven cooperation as a catalyst for ICT4D".
With the proliferation of ICT related projects to support development, the Southern countries are now emerging as important innovators and actors in the global development and adoption of ICT for the community and economic growth. A good example can be seen with how Kenya has been leading the world with mobile payment for several years.
The mobile payment (such as Mpesa and Airtel money) has supported micro financing services and transformed economic activities and lives within the local communities. Such effect offers an exciting setting for reverse innovation whereby lessons learned in ICT4D could offer rich insights for IS research in general. Furthermore, strengthening a Southern-driven cooperation promotes ICT initiatives and research carried for, in and by developing countries.
The conference theme of "Strengthening Southern-driven cooperation as a catalyst for ICT4D" seeks to stimulate and encourage critical discussions on the different facets of Southern-driven cooperation, its
promises, potential, for creating a better world, and the challenges we face in achieving the promised potential.
Click here for Call for Papers
Click here for more information on the conference