Official List of University of Johannesburg (UJ) Courses 2023 available For Undergraduate, Postgraduate, Certificate, Diploma, Short Courses, and Distance Learning Programmes.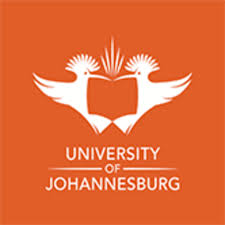 UJ courses offered 2023, UJ admission entry requirements, UJ online application 2023, UJ prospectus 2023, UJ application fees for 2023 Intake.
All candidates seeking admission to study at the UJ For 2023 are hereby direct to check the list of available programs (courses) that has gained accreditation before submitting an application.
List of Courses Offered at University of Johannesburg 2023
THE FACULTY OF ART, DESIGN AND ARCHITECTURE (FADA)
Department of Industrial Design,
Department of Architecture,
Department of Fashion Design,
Department of Graphic Design,
Department of Interior Design,
Department of Jewelry Design and Manufacture,
Department of Multimedia
Department of Visual Art.
 FACULTY OF ENGINEERING
Department of Aircraft Maintenance and Engineering
Department of Chemical Engineering,
Department of Civil Engineering Science,
Department of Civil Engineering Technology,
Department of Construction Management and Quantity Surveying,
Department of Electrical and Electronic Engineering Science,
Department of Electrical and Electronic Engineering Technology,
Department of Metallurgy,
Department of Mechanical & Industrial Engineering Technology,
Department of Mechanical Engineering Science,
Department of Mine Surveying,
Department of Mining Engineering,
Department of Quality and Operations Management
Department of Town and Regional Planning.
FACULTY OF HEALTH SCIENCES 
the Department of Biomedical Technology,
Department of Chiropractic,
Department of Emergency Medical Care,
Department of Environmental Health,
Department of Homeopath,
Department of Human Anatomy and Physiology,
Department of Medical Imaging and Radiation (Radiography),
Department of Nursing,
Department of Optometry,
Department of Podiatry,
Department of Somatology,
Department of Sport and Movement Studies.
THE FACULTY OF SCIENCES ALSO OFFERS PROGRAMMES IN THE FOLLOWING DEPARTMENTS:
Academy of Computer Science and Software Engineering,
Applied Chemistry,
Applied Physics and Engineering Mathematics,
Biochemistry,
Biotechnology and Food Technology,
Botany and Plant Biotechnology,
Chemistry,
Geography,
Environmental Management & Energy Studies,
Geology,
Physics,
Pure and Applied Mathematics,
Statistics and Zoology.
SHARE THIS POST WITH OTHERS!
Tags: Newly List of Courses Offered at University of Johannesburg (UJ) 2023, UJ courses, University of Johannesburg | www.uj.ac.za