University of Arusha Selected Applicants 2022/2023 | The University of Arusha Selected Candidates List for 2022/2023 has been released.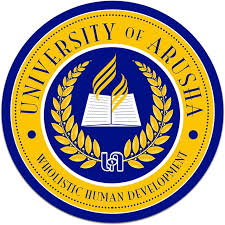 This is to inform all students aspiring for University of Arusha that, the management of University of Arusha (UoA) has released the names of selected applicants for the 2022/2023 academic year. Candidates are here ough to download the list in pdf as published on eduloaded.com/tz.
Welcome to the University of Arusha where wholistic education is fostered among students. The University of Arusha's environment is a place conducive for learning. Our campus is situated in the peaceful valley between two mountains — the majestic snow-capped Mt. Kilimanjaro on the east and Mt. Meru, Tanzania's second highest peak, on the west. It shares an entrance with Arusha National Park and is a few hours away from the world renowned Serengeti National Park, Ngorongoro Crater, and the beautiful beaches of the Indian Ocean. Sometimes giraffes come to visit our campus especially on the months of July to September to retrace the trail of their forefathers.
The University of Arusha has dedicated faculty and staff who mentor students to have an enriched relationship with God and their fellowmen and prepare them for careers rooted in service and integrity. The social atmosphere at UofA can be described as a place where faculty, staff and students interact and share experience from different cultural, national, and religious backgrounds. The University of Arusha offers fully accredited degrees that allow students to go to graduate school and professional programs. We take pride that our graduates are well placed in different organizations right after graduation. We have two educational centers located in Arusha town and Musoma providing educational opportunities to students in those areas. We also started offering graduate programs in Education and Business.
The University of Arusha is committed in helping students realize their full potential through the integrated development of intellectual, physical, social and spiritual dimensions. The University affirms that the educational process may not, with impunity, be divorced from the divine process. The University believes that the student, as a person of infinite dignity, is the heart of the educational enterprise; and that the question to be asked at the end of an educational step is not "what has the student learned?" but "what has the student become?" Yes, the University of Arusha is the ideal place for you if you believe that you can become the best of what you nobly want to be. I invite you to come and see for yourself.
Click On the links below to download the file (.pdf)
PUBLIC NOTICE – SECOND ROUND APPLICANTS WITH EQUIVALENT QUALIFICATIONS

SECOND ROUND APPLICANTS SELECTED TO JOIN VARIOUS DEGREE PROGRAMMES FOR ACADEMIC YEAR 2022/ 2019-MULTIPLE ADMISSIONS

SECOND ROUND APPLICANTS SELECTED TO JOIN VARIOUS DEGREE PROGRAMMES FOR ACADEMIC YEAR 2022/ 2019

FIRST ROUND APPLICANTS SELECTED TO JOIN VARIOUS DEGREE PROGRAMMES FOR ACADEMIC YEAR 2022/ 2019

MINISTERIAL PROGRAMME APPLICATION FORM

APPLICATION FEE PAYMENT INSTRUCTIONS FOR ACADEMIC YEAR 2022/ 2019

CALL FOR APPLICATIONS INTO VARIOUS PROGRAMMES FOR ACADEMIC YEAR 2022/ 2019