University of Dar es Salaam (UDSM) Students Finance Unit (SFU)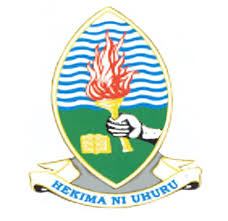 STUDENTS FINANCE UNIT (SFU)
University of Dar es Salaam was the first higher learning institution to establish Students Loan desk as per the Government directives. The University management responded positively by establishing Students Finance unit during 2011/2012 academic year within the office of the Deputy vice chancellor academic under the Directorate of Undergraduate studies to facilitate and improve efficiency to the issuance of students loans within the University.
The Unit is located at Yombo Buildings within Dean of Students Premises Room number 11, 16 and 17. It comprise of Loan officer, Administrative officer, Accountant and assistant accountant. The main activities of the unit are,
Ø   Custodian of loan disbursement records at the University
Ø  Give clarification to the students on various issues relating to loans
Ø  Reconcile and establish any unpaid deserving students and report them to the Board for action.
Ø  Advise students on all matters relating to students loans.
Ø  Avail to the Board all registered students and matrix/ fee structure for the subsequent academic years.
Ø  Facilitate the auditing process of the students loans received at the University for each academic year receive and review inquires and complaints on matters relating to loans and forward them to the Board if necessary
Ø  Collect all students' payments from HESLB
Ø  Supervising the signing and acknowledgments of the receipts of funds received from the Board
Ø  To submit payments requests to be made to the students
Ø  Follow up examination results from the relevant offices and pass them to the Board
Ø  To verify payments schedules received from the Board against current studentship/status and recommend action to be taken.
Ø  Coordinate exchange of any other loan disbursement information between students, University and Higher Education students Loans Board.
Ø  Credit loan funds to respective students Bank accounts