University of Dodoma Postgraduate Admission Form 2022/2023, UDOM Postgraduate First, second, third round online application forms 2022/2023 | The University of Dodoma, UDOM Postgraduate Admission Form for 2022/2023 has been released.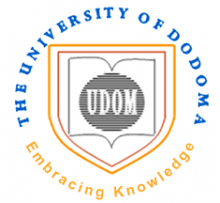 Authority of the University of Dodoma (UDOM) has released the Postgraduate Online Application Form for admission to the 2022/2023 academic year. Interested applicants should application forms details below.
APPLICATION FOR ADMISSION INTO POSTGRADUATE PROGRAMMES 2018 ROUND THREE
Applications are invited for admission into various postgraduate programmes for the academic year 2018/19 which is expected to start in October 2018.
HOW TO APPLY:
Applicants are required to complete application procedures Online via the link application.udom.ac.tz or through UDOM website: www.udom.ac.tz
Application fee is Tshs 50,000 (Non Refundable) to be paid through TIGO PESA, AIRTEL MONEY, M PESA or CRDB. Modalities of payment will be given after successful registration into the system.
IMPORTANT NOTES
Programme details, admission criteria, and fees structure are available at www.udom.ac.tz  under the Directorate of Graduate Studies – Resources.
The closing date for submission of completed application is on Sunday 30th September 2018 
Successful applicants will be notified by the mid of October, 2018
For enquiry please contact: [email protected] / [email protected]