University of Dodoma (UDOM) Non-Degree Programmes Offered… Here is the official list of Undergraduate, Diploma, International students, Graduate, Postgraduate, Degree and Non-Degree Programmes offered – Courses at University of Dodoma approved by TCU.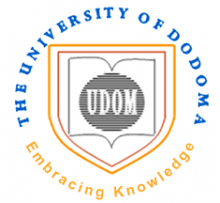 Open University of Tanzania courses outlines, UDOM Courses, UDOM Undergraduate Courses, UDOM Postgraduate Courses and Requirements, University of Dodoma Diploma Programmes… full details below.
Are you looking for the list of courses available at the University of Dodoma (UDOM)? The following is the list of available Undergraduate, Graduate, Diploma courses/programmes offered at the University of Dodoma that has gained Tanzania Commission for Universities (TCU) accreditation.
University of Dodoma (UDOM) Non-Degree Programmes
Diploma in Accounting and Finance i)Accounting Option ii)Finance Option iii) Banking and Financial services Option
Full Time
2 Years
Diploma in Computer and Business Management
Full Time
2 Years
Diploma in Computer Networks
Full Time
2 Years
Diploma in Computer Systems Administration
Full Time
2 Years
Diploma in Cultural Heritage and Tourism
Full Time
2 Years
Diploma in Early Childhood Education
Full Time
3 Years
Diploma in Educational Technology
Full Time
2 Years
Diploma in Film Production
Full Time
2 Years
Diploma in Forensic Sciences
Full Time
2 Years
Diploma in Forest Management and Natural Conservation
Full Time
2 Years
Diploma in GIS and Remote Sensing
Full Time
2 Years
Diploma in Graphic Design and Web Technology
Full Time
2 Years
Diploma in ICT with Education
Full Time
2 Years
Diploma in Information and Telecommunication Technology
Full Time
2 Years
Diploma in Information Technology Management
Full Time
2 Years
Diploma in Marketing
Full Time
2 Years
Diploma in Mass Communication
Full Time
2 Years
Diploma in Medical Laboratory Science
Full Time
3 Years
Diploma in Mineral Exploration in Mining Geology
Full Time
2 Years
Diploma in Mining Engineering
Full Time
2 Years
Diploma in Multimedia and Animation Technology
Full Time
2 Years
Diploma in Nursing
Full Time
3 Years
Diploma in Pharmacy
Full Time
3 Years
Diploma in Primary Teacher Education
Full Time
2 Years
Diploma in Procurement and Logistics Management
Full Time
2 Years
Diploma in Project Planning and Management
Full Time
2 Years
Diploma in Public Administration and Management
Full Time
2 Years
Diploma in Renewable Energy Engineering
Full Time
2 Years
Diploma in Social Work and Community Development
Full Time
2 Years
Diploma in Statistics
Full Time
2 Years
Diploma in Telecommunication Nerworks
Full Time
2 Years
Diploma in Tourism and Management
Full Time
2 Years
Stashahada ya Kiswahili
Full Time
2 Years