University of Iringa Admission Application Procedures | The University of Iringa has released the Application Procedures/Regulations for admission into the institution for the academic year.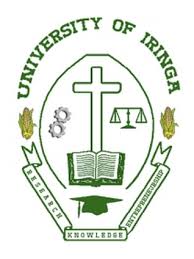 ADMISSION REGULATIONS
All inquiries about applications and admissions should be addressed to:
Admissions Officer,
University of Iringa,
P.O Box 200,
Iringa-Tanzania
[email protected]
      Telephone No. 0743 802 615
Application process
Non degree programmes (Certificate and diploma) applicants must apply direct to university.
Degree programme applicants: Direct entry applicants (Form VI) and equivalent qualifications (Diploma holders) must apply direct to University.
Download Forms