University of Zambia Admission Form 2019 – Requirements & Application Guide. The University of Zamia admission form for 2019 has been released.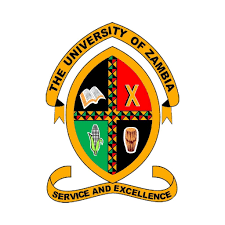 The management of the University of Zambia, UNZA has released the admission application form or the 2019/2020 academic session. Candidates should see the full details below and download forms where necessary.
UNZA ADMISSION APPLICATIONS FORM 2019
The University of Zambia wishes to invite admission applications for the 2019 academic year from suitably qualified candidates.
Click links below to download application forms
NOTE: ENGLISH LANGUAGE REQUIREMENT
The language of instruction at the University of Zambia is English. Therefore, all candidates that are
admitted are expected to show evidence of proficiency in English language. A School Certificate credit,
with 'O' level passes in English language is accepted as satisfying this requirement and is normally
demanded.
Application forms can be obtained from Customer Care, UNZA Great East Road campus, upon payment of
a non refundable application fee of K 150.00 for Zambians or USD 60.00 for non Zambians. Payment for
applications forms should be made at Standard Chartered Bank. The account name is UNZA Registrars
Department and the Account number is 0100110273800. Application forms can also be downloaded from
the official UNZA website: www.unza.zm. In this case the application fee still has to be made at the bank.
All correspondence relating to admissions should be addressed to: The Deputy Registrar (Academic
Affairs)
The University of Zambia
P.O Box 32379
LUSAKA, ZAMBIA
The closing date for submitting application forms is Wednesday 21st December 2018. Applications
received after 21st December 2018 will not be processed.
Sitali Wamundila (Mr.)
REGISTRAR
General Entrance Requirements for Admission (Undergraduate Programmes)
SUBJECT COMBINATIONS FOR ADMITTING SCHOOLSSchool of Natural Sciences
Subject
Points
OR
Subject
Points
English Language
6 or better
English Language
6 or better
Mathematics
4 or better
Mathematics
4 or better
Biology/Agric. Science
6 or better
Biology/Agric. Science
6 or better
Chemistry
6 or better
Physical Sciences
6 or better
Physics
6 or better
Any other subject:
Commerce
Principles of Accounts
Zambian Language
History
Geography
Religious Education
Literature/Languages
Computer Studies
Civic Education
etc.
6 or better
School of Humanities and Social Sciences
Subject
Points
English Language
6 or better
Any two of the following:
Mathematics
Geography
History
6 or better
Any one of the following:
Religious Education
Zambian Language
Literature in English
Commerce
Principles of Accounts
6 or better
Any Science
6 or better
School of Education
Degrees of Bachelor of Arts in Library and Information Studies, Bachelor of Arts with Education and Bachelor of Education (Secondary)
Subject
Points
English Language
6 or better
Any four (4) subjects from the following:
History
Geography
French
English Literature
Mathematics
Zambian Language
Commerce or Economics
Additional Mathematics
Science or Physical Science or Biology or Agricultural Science
Religious Education
6 or better
Bachelor of Education (Special Education)
Subject
Points
English Language
6 or better
Biology or Combined Science or Agricultural Science
6 or better
Any three (3) subjects from:
Mathematics,
English Literature,
French,
Zambian Language History,
Geography,
Commerce or Accounts,
Religious Education
6 or better
BED Education and BED Secondary (Mathematics and Science)
| Subject | Points |
| --- | --- |
| English Language | 6 or better |
| Mathematics | Atleast Grade B |
| Chemistry and Physics or Physical Science or Science | 6 or better |
| Another approved Science subject | 6 or better |
| Any other subject | 6 or better |
Bachelor of Education (Environmental Education)
Subject
Points
English Language
6 or better
Any four (4) subjects from:
Mathematics,
Biology,
Science,
Agricultural Science,
English Literature,
French,
Zambian Language,
History Geography,
Commerce or Accounts,
Religious Education Human and Social Biology,
Physical Sciences,
Physics Chemistry,
Additional Mathematics,
Computer Studies Food and Nutrition,
Home Economics,
Art,
Physical Education Metal Work,
Geometrical and Building Drawing,
Civic Education
6 or better
Tags: University of Zambia Admission Form, University of Zambia Admission Form 2019, University of Zambia Application Form 2019, University of Zambia UNZA, www.unza.zm