University of Zambia Admission Forms for Undergraduate & Postgraduate: UNZA Admission Application Forms | The University of Zambia Admission Forms has been released for 2023 academic session. See how to apply, Programmes offered, entry requirements and application deadline.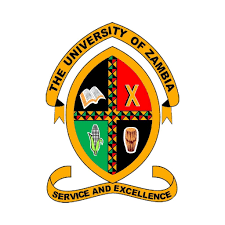 The management of University of Zambia has released the Application Forms for admission into the institution for the 2023 academic year. Interested Undergraduate & Postgraduate applicants should see the University of Zambia Admission application full detail below.
University of Zambia Admission Forms for Undergraduate & Postgraduate
How to Apply
Available Undergraduate and Postgraduate Programmes
Between April and August application forms for admission are available at Academic Office at a fee and can also be accessed online from the links below
Undergraduate Application Forms
Follow the links below to download Application Forms for both School Leavers (SL), and Non-School Leavers (NSL) for 2023 enrolment
Application Forms
Postgraduate Application Forms
Application forms may also be obtained in person or may be requested for in writing from the Academic Office, University of Zambia and University of Zambia offices situated at provincial centres. These are located at the following places:
Kabwe – NAPSA Building
Chipata – NAPSA Building
Kitwe – Plot 1467 Kantanta Street, Nkana East, Kitwe
Kasama – Zambia National Building Society Building
Solwezi – NAPSA Building
Mansa – NAPSA
Livingstone – Zambia National Building Society Building
Mongu – NAPSA Building
Applicants may download the application form from the links above. For current application fees, check with the Academic Office.
CLOSING DATES FOR APPLICATIONS
As indicated on the application forms
Applicants who wish to send the application fee by post should do so using telegraphic money orders or certified cheques and not cash.The telegraphic order or cheque must bear the applicant's full names and address.
---
Send completed application letters to:
Assistant Registrar (Admissions)
The University of Zambia
Academic Office
Room 13
Great East Road Campus
P.O. Box 32379
LUSAKA