Official List of University of the Witwatersrand (WITS) Courses 2023 available For Undergraduate, Postgraduate, Certificate, Diploma, Short Courses, and Distance Learning Programmes.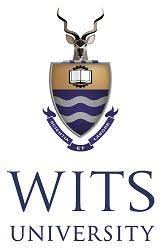 WITS courses offered 2023, WITS admission entry requirements, WITS online application 2023, WITS prospectus 2023, WITS application fees for 2023 Intake.
All candidates seeking admission to study at the University of the Witwatersrand (WITS) For 2023 are hereby direct to check the list of available programs (courses) that has gained accreditation before submitting an application.
List of Courses Offered at WITS 2023
CHOOSING YOUR DEGREE
Wits has five faculties, made up of 33 schools, offering 3416 courses at undergraduate and postgraduate levels.
See the information below for an overview of each faculty and undergraduate degree. Use the side navigation or in this section tab to access a comprehensive list of our degrees and major subject options.
UNDECIDED? 
If you haven't decided on a course of study or your future career, try our interactive career planner, or consider making an appointment with Wits' Counselling and Careers Development Unit (CCDU). The Unit offers programmes designed for grade 11 and 12 students, tertiary students, and even adults wanting to make mid-career changes.
Below are the courses that you can study at the University of the Witwatersrand (WITS):
Faculty of Commerce, Law and Management
The Faculty of Commerce, Law and Management offers world-class educational programmes that equip future leaders with business, management, and legal skills while supporting their professional development.
We offer a wide range of undergraduate qualifications through the:
School of Accountancy
School of Economics and Finance
School of  Business Sciences
School of Law
Wits Plus Centre for Part-Time Studies
Our programmes include the Bachelor of Commerce (BCom) with flexible major combinations, and more specialised degrees, like:
Bachelor of Commerce (Accounting)
Bachelor of Commerce (Information Systems)
Bachelor of Commerce (Politics, Philosophy and Economics)
Bachelor of Commerce with Law
LLB

Two-year stream
Three-year stream
Four-year stream

Bachelor of Accounting Science
Bachelor of Economic Science
Faculty of Engineering and the Built Environment
Degrees offered through the Faculty of Engineering and the Built Environment address South Africa's social, spatial, and infra-structural needs, and include architecture, urban and regional planning, property studies, and construction studies. This Faculty comprises seven Schools:
Architecture and Planning
Civil and Environmental Engineering
Chemical and Metallurgical Engineering
Construction Economics and Management
Electrical and Information Engineering
Mechanical, Industrial and Aeronautical Engineering
Mining Engineering
We offer a range of undergraduate programmes, including:
Engineering, in a range of fields
Biomedical Engineering (within Electrical Engineering)
Digital Engineering (within Electrical Engineering)
Architecture
Urban and Regional Planning
Property Studies
Construction Studies
Faculty of Health Sciences
The Faculty of Health Sciences pioneers African and global research that improves and saves lives. Join a community of achievers and help to shape the future.
The Bachelor of Health Sciences offers three fields of study: Biokinetics, Biomedical Sciences, and Health Systems Sciences.
Degrees are offered in:
Clinical Medical Practice
Dentistry
Medicine
Nursing
Occupational Therapy
Pharmacy
Physiotherapy
You will receive academic and practical training at five major hospitals in Johannesburg, at several clinics and rural hospitals in Gauteng, and at the Donald Gordon Medical Centre, which also assists clinicians with all aspects of their clinical research.
More than 500 students graduate from our faculty every year.
Faculty of Humanities
The Faculty of Humanities is among Africa's leading centres of study in the Arts, Social Sciences, Human and Community Development, Education and Literature, and Media.
Choose between vocationally oriented programmes for specific careers, and theory and research-oriented programmes for careers in academia and research institutes, the public and private sectors, and non-governmental organisations.
Three schools in the Faculty of Humanities offer professional (vocational) programmes
Wits School of Arts (WSoA): Digital Arts; Dramatic Arts; Film and Televsion; Fine Arts and Music
Wits School of Education (WSoE): Foundation Phase Teaching; Intermediate Phase Teaching; Senior Phase and Further Education and Training Teaching
School of Human and Community Development (SHCD): Speech-Language Pathology; Audiology; Social Work
Faculty of Science
The Faculty of Science has a long tradition of excellence in teaching and research. Studying science opens doors to careers in fields like medical research, chemistry, computer science and biotechnology.
There are nine Schools in the Faculty, clustered into four groupings:
Mathematical Sciences: Actuarial Sciences; Computational and Applied Mathematics; Computer Science; Mathematics; Mathematics of Finance; Mathematical Sciences
Physical Science: Physical Science; Chemistry with Chemical Engineering; Material Science; Astronomy and Astrophysics
Earth Sciences: Geography and Archaeology; Geospatial Science; Geological Science
Biological Sciences: Biodiversity; Ecology and Conservation; Organismal Biology; Applied Bioinformatics; Biochemistry and Cell Biology; Genetics and Development Biology; Microbiology and Biotechnology
SHARE THIS POST WITH OTHERS!
Tags: Newly List of Courses Offered at WITS 2023, University of the Witwatersrand | www.wits.ac.za, WITS courses