Lee Thompson Biography, Age, Girlfriend & Net Worth (The Bachelor SA)
Lee Thompson (born 9 December 1988) is a former Sharks rugby player, an international model, and also the first Bachelor South Africa. He stands at a height of 1.88 m.
He studied Marketing Management at The University of South Africa and Health & Fitness at the Zululand Sports Academy while playing rugby for the Sharks in KwaZulu Natal and also at The University of Pretoria.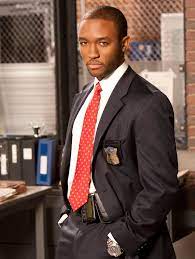 | | |
| --- | --- |
| Full Name | Lee Thompson |
| Date of Birth | 9 December 1988 (31 years old) |
| Gender | Male |
| Girlfriend | Gina Myers |
| Occupation | Model |
| Nationality | South African |
| Net Worth | $500,000 |
Lee Thompson Age
Lee was born on the 9th of December 1988 in Port Elizabeth, South Africa. As of 2019, he is 31 years old.
Twitter
Instagram
The Bachelor SA Contestants
Sandy Thompson
Kerry Lambourn
Jozaan Digue
Nontombi Kuzwayo
Edith Lesego Mooketsi
Taryn Champion
Shelly Khoza
Gina Myers
Annalene Maduramuthu
Jenna Carmen Lithgow
Daneal Catelle
Kim Grey
Michelle Du Plessis
Lucy Thompson
Thenjiwe Bhengu
Milisha Hanuman
Kelly Tiegan
Jacqueline Ramos-Pinto
Chantelle Van Aarde
Michelle Reddy
Mbali Mkhize
Natasha Hardcastle
Chanieël Du Plessis
America Gopie
Lee Thompson The Bachelor SA Interview
How was the journey?
The journey was an emotional roller coaster with many intense emotional connections formed.
We could see rejecting Jozaan was difficult, how did you feel? 
It was extremely emotional for me. The feelings I had for Jozaan were really strong and having to hurt her like that was the toughest thing I've ever had to do to someone. Caring so much for her is what made it so tough.
 What did you learn from the show? 
That it's okay to be vulnerable and lay your heart on the line. Once you fully open up to love, love will find its way to you.
It's unfortunate that you and Gina are no longer together. What went wrong? 
I was extremely emotionally confused after the show and was going through a tough time, as was Gina. I wasn't fully there for Gina when she needed me through that emotionally tough time. Keeping things a secret also put pressure on the relationship and things got off to a rocky start and never fully recovered. We were also apart after the show for a few months and I don't believe that helped our relationship.
Did the show take a toll on you emotionally? Do you still believe in love? 
The show took a huge toll on me emotionally because I am so invested in finding the right person to share my life with. It was an extremely emotional experience, falling for more than one person and having to choose between them. I still believe in love and I'm still willing to lay my heart on the line again. I believe love will find its way into my life again.
Where to from here?
I'll be focusing on building my career and businesses so that when I find the one to settle down with I'm able to support them and give them all that they want and in turn my children. I want to share a beautiful life with someone truly special. My heart is still fully open to love.
View this post on Instagram
That's all regarding the Biography of Lee Thompson, kindly Drop a Comment below and we will respond to it as soon as possible.
SHARE THIS POST WITH OTHERS: