Sol Kerzner: Biography of Sol Kerzner, Age, Wife, Net Worth & Death
Sol Kerzner whose full name is Solomon Kerzner was a South African accountant and business magnate. He was also the founder, chairman, and CEO of Kerzner International. Sol was born on 23rd August 1935 in Johannesburg, South Africa.
He graduated with a Bachelor of Commerce in Accounting from the University of the Witwatersrand, Johannesburg. He was also a qualified Chartered Accountant.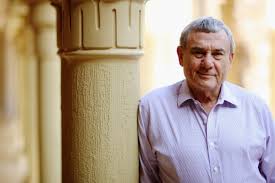 Sol Kerzner Age
He was born on the 23rd of August 1935. As of 2020, he was 84 years old.
Sol Kerzner Family
Sol married four times and his first wife was Maureen Adler. They had three children together Butch Kerzner, Andrea Kerzner and Beverly Kerzner Mace.
His second wife was Shirley Bestbier; they had two children: Brandon Kerzner and Chantal Kerzner Sweeney. Shirley committed suicide soon after the birth of her second child.
His third wife was Miss World 1974 Anneline Kriel who they divorced after five years.
His fourth wife was model Heather Murphy who he married in 2000 but they divorced in 2011.
Sol Kerzner Professional Positions
2002 – 2020: Chief Executive Officer of One & Only Resorts.
1994 – 2020: Owner of Paradise Island Resort, Bahamas
1993 – 2020: Chair of Kerzner International Limited, Florida, United States of America
1975 – 2020: Owner of Le Saint Géran, Mauritius.
1960 – 2020: Owner of The Palace Hotel, Durban
Developer at Sun City, South Africa
Founder of Sun International Limited, South Africa
Founder of Southern Sun Hotels, South Africa.
1996 – 2003: Chief Executive Officer at Kerzner International Limited.
1993 – 1996: President of Kerzner International Limited, Florida, United States of America.
1989 – 1994: Chair of World Leisure Group
Sol Kerzner Net Worth
He had an estimated net worth of $400 million.
SHARE THIS POST WITH OTHERS:
Tags: Sol Kerzner Age Sol Kerzner Family Sol Kerzner Professional Positions Sol Kerzner Net Worth Sol Kerzner Death